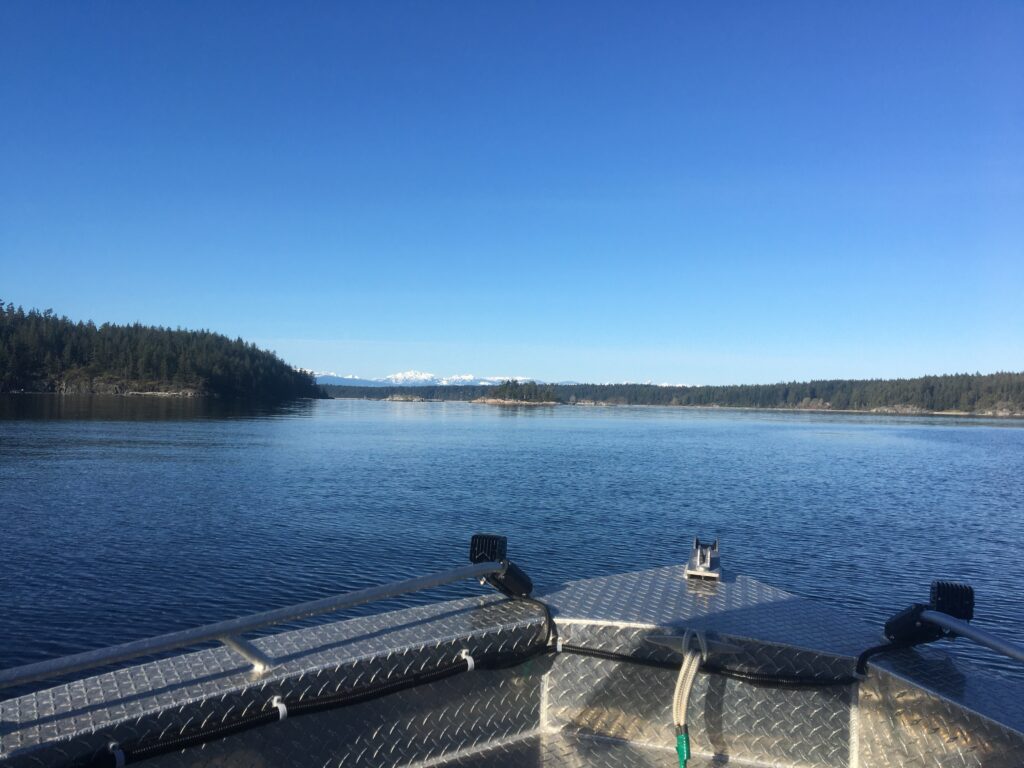 Taking advantage of a stunning early spring day on the South Coast of BC we headed out for the day to explore the magnificent waterways we call home. We left Campbell River and headed East, cruising for about one hour over calm seas. We were warm and cozy in our heated cabin on this cool spring morning.
As we cruised through the Baker Passage, a narrow passage between Hernando Island and Cortez Island we admired the beautiful white sand beaches and cozy cottages and homes that dot the coastline. What beautiful and idyllic locations to live and play!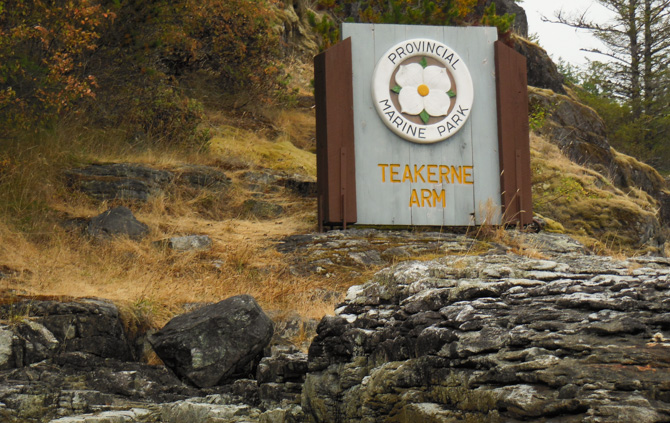 Rounding the Southeast corner of Cortes Island we passed by the entrance to the world famous Desolation Sound Marine Park. A boater's paradise with over 6,350 acres of shoreline and water Desolation Sound is the largest Marine Park in British Columbia and is the only major park of any kind on the Pacific Mainland Coast of Canada. However we will leave Desolation Sound Marine Park for another adventure blog. Today we continue on…..
A short cruise up Lewis Channel brings us to Teakerne Arm, an inlet located at West Redonda Island in the Discovery Islands archipelago northeast of Campbell River. At the head of this pretty little inlet lays Teakerne Arm Provincial Park and Cassel Falls.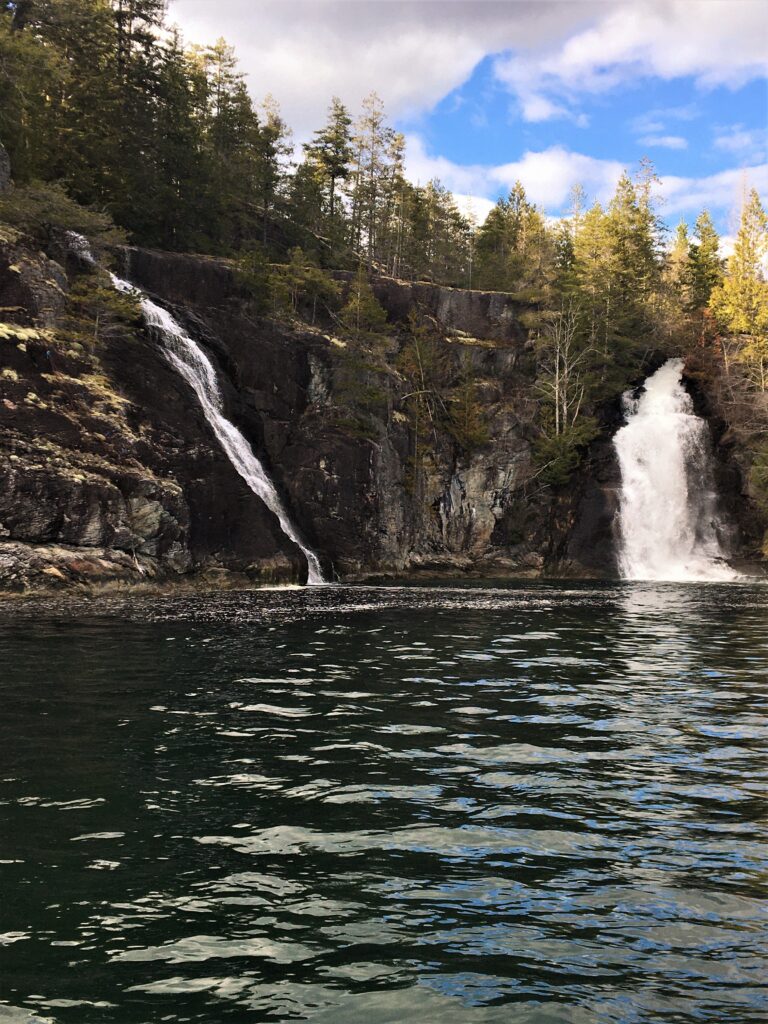 Cassel Falls cascade 100 feet down a rocky outcrop from Cassel Lake on West Redonda Island. A short hike up from near the base of the falls brings you to Cassel Lake. This lake is perfect for swimming known to reach a balmy 26 degrees Celsius in the summer, making this a perfect adventure location for visitors to the area.
As we cruised the inlet admiring the spectacular scenery and breathtaking beauty we were graced by the presence of a small pod of Orcas. We shut off the boat motor and just watched spellbound as they gracefully they made their way through the water. It never ceases to leave us feeling like we are incredibly lucky to share our home with these magnificent mammals. We most definitely never take it for granted and you too can join the privileged few who can see them in their natural habitat.
Following the orca sighting we enjoyed our lunch while we sat with the engine off, seas like glass, blue sky dotted with puffy white clouds and the silence periodically broken by the call of a loon, the cry of a seagull or bald eagle as they soar above.
What a fantastic way to spend a few hours on a stunning spring day on the West Coast of British Columbia. Contact us today to plan your own unique Saltwater Adventure Tour!