Northwest Saltwater Adventures provides guided Fishing and Adventure Charters on Vancouver Island. 
Our company services Coastal Campbell River and Nootka Sound areas. Our Guided Fishing and Adventure Charters out of Campbell River will not disappoint and we will provide you with an amazing experience and memories to last a lifetime.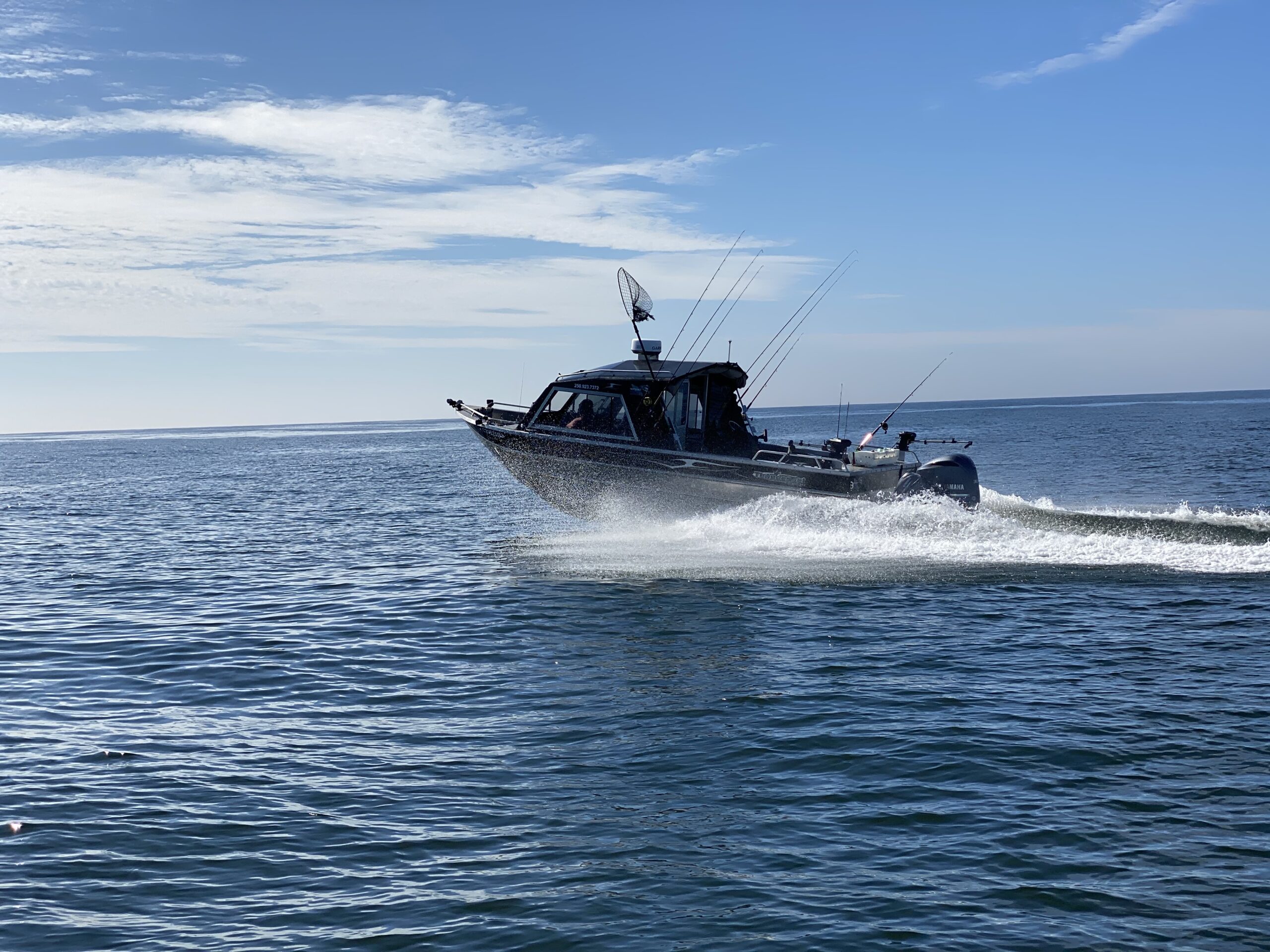 Located in an area where all 5 species of Pacific Salmon Chinook (King), Coho (Silver) Chum (Dog Salmon), Pink (Humpy) and Sockeye are known to pass through during their annual migration to spawning grounds. Situated on the East Coast of Vancouver Island alongside the protected waters of Discovery Passage, Johnstone Strait and the Strait of Georgia Campbell River provides year round angling opportunity.
Stunning scenery and breathtaking beauty abound as you journey to your fishing hotspot. Catch sight of magnificent Bald Eagles soaring above, Dolphins playing in the boat waves, the power of a breaching Humpback, or the majesty of a pod of Orcas (Killer Whales) as they gracefully move through the water.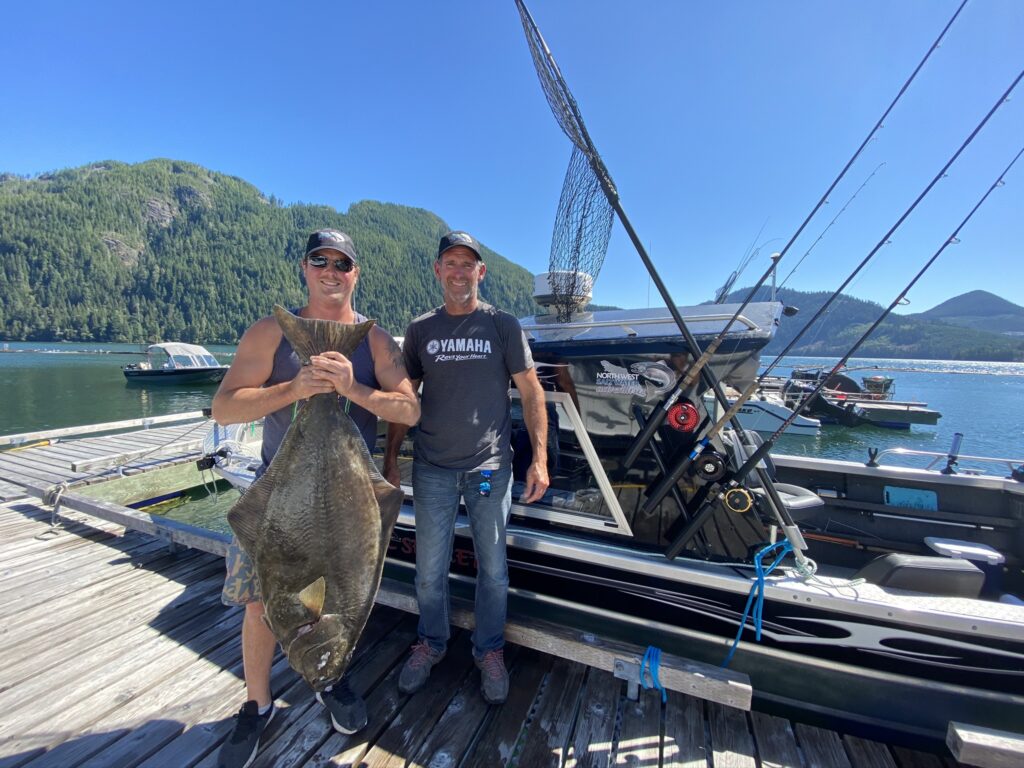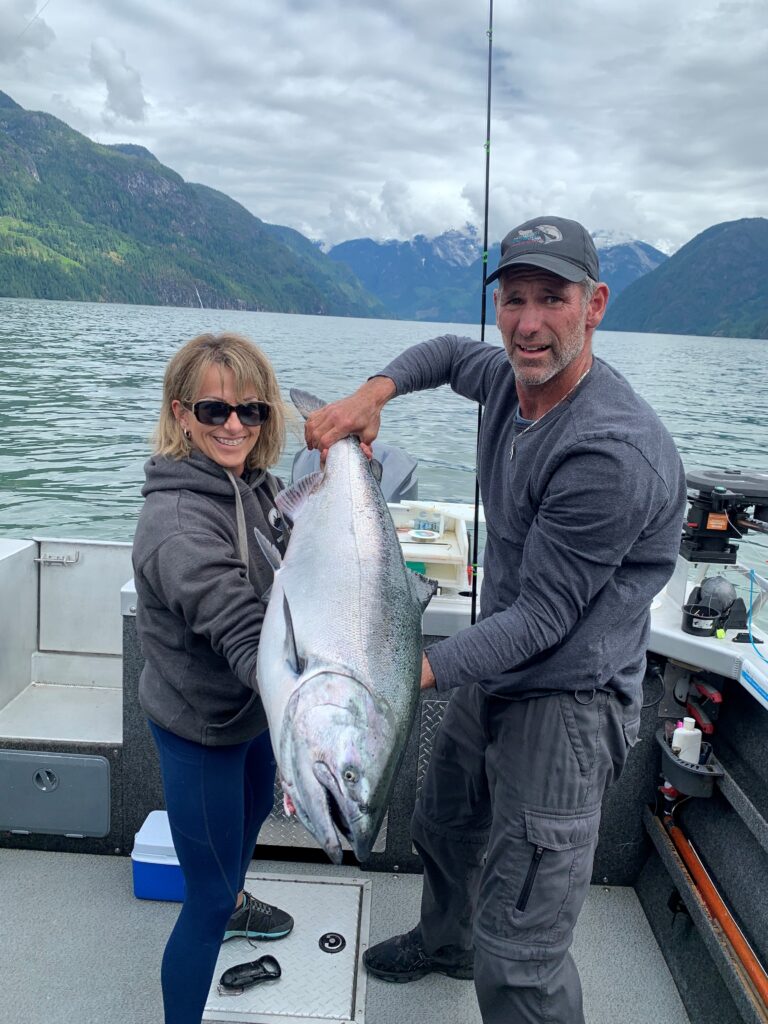 Our fully insured, licensed and experienced guides will escort you on your epic saltwater adventure.
Your safety, comfort and enjoyment on your Guided Fishing and Adventure Charters is our number one priority. Our Vessel is a custom built 25′ Thunderjet Tyee. Equipped with state of the art Marine Electronics and Radar capabilities. Our guides use only premium quality gear to ensure you the best advantage when you hear that long awaited call…"fish on!"
Guided Fishing Charter!

On this Guided Fishing Charter this fishergirl netted herself a forty pound chinook! Already the day had been jam packed with double headers and non stop action. But we still had one fish to catch! As we were making a turn to head back along our tack the rod tip started to dance and then …

Read more
Contact us now to live your Campbell River fishing adventure…
Hook into a legendary Tyee Chinook Salmon…Bottom fish for Halibut or Lingcod…and/or casually cruise and view the spectacular West Coast Scenery. View our abundant wildlife such as Killer Whales, Humpback Whales, Stellar and California Sea Lions, Pacific White-sided Dolphins, Bald Eagles and so much more….