A Family's Legacy…
Fishing Stories Create Lasting Memories. Owner Royce and his brother Randy have grown up with a passion for fishing. Following in their Father's footsteps, a well known guide for Painter's Lodge and April Point in the 1960s and 70s.
Told By Legends…..
Growing up hearing stories that tell of the sound of a giant Tyee Salmon peeling fishing line as it takes the bait, the adrenaline rush of reeling in large Halibut and Ling Cod from the ocean's depths or the awe inspiring site of a pod of orcas or a breaching humpback . Listening to these stories told by local legends has ignited a passion in Royce and Randy for the west coast and sport-fishing. They look forward to the opportunity to share their knowledge and experience to create an outstanding saltwater adventure for you and your friends and/or family.
Create Your Lasting Memories…..
As a result Royce and Randy are committed to your enjoyment and to create a Family Legacy of lasting Fishing story memories of your own.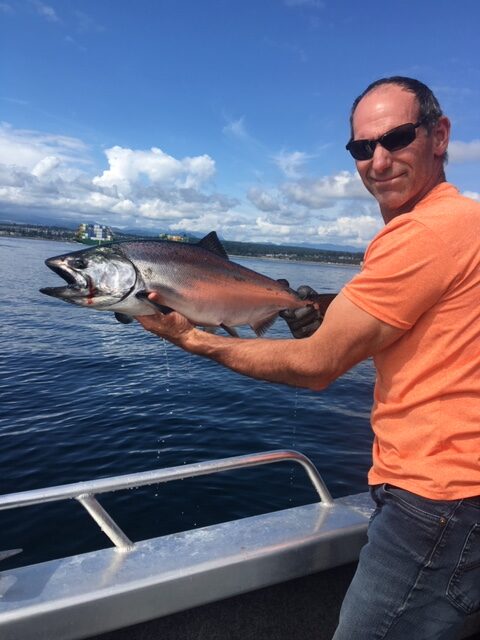 Owner/Guide – Royce Babcock
We all have our happy places. For Royce it's on the water playing a feisty Chinook or cruising along taking in the sheer beauty of the Vancouver Island Coast. Following in his fishing guide father's footsteps, Royce has over 30 years of fresh and saltwater fishing experience. Combining his natural talent and passion for sport-fishing with knowledge of all the local area "hotspots" to ensure your trip will be filled with memorable adventures. Ending with a love and appreciation for the majestic water ways we call home.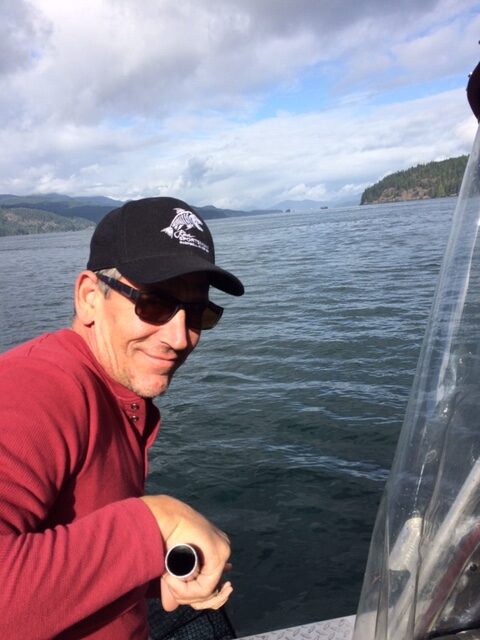 Guide – Randy Babcock
Just as his father did when he was a guide. Randy dips the net in the water for good luck at the start of every fishing trip. With over 30 years' experience fishing both fresh and saltwater species. Randy has the background and knowledge to guide you on your adventure of a lifetime. Therefore with an easy-going nature, quick wit and passion for the water. Your day will be filled with fun, laughter, fish and a camera filled with memories.
Let our guides share with you their love for the water and their passion for fishing.
Don't delay! Contact us for more information and to book your adventure of a lifetime!