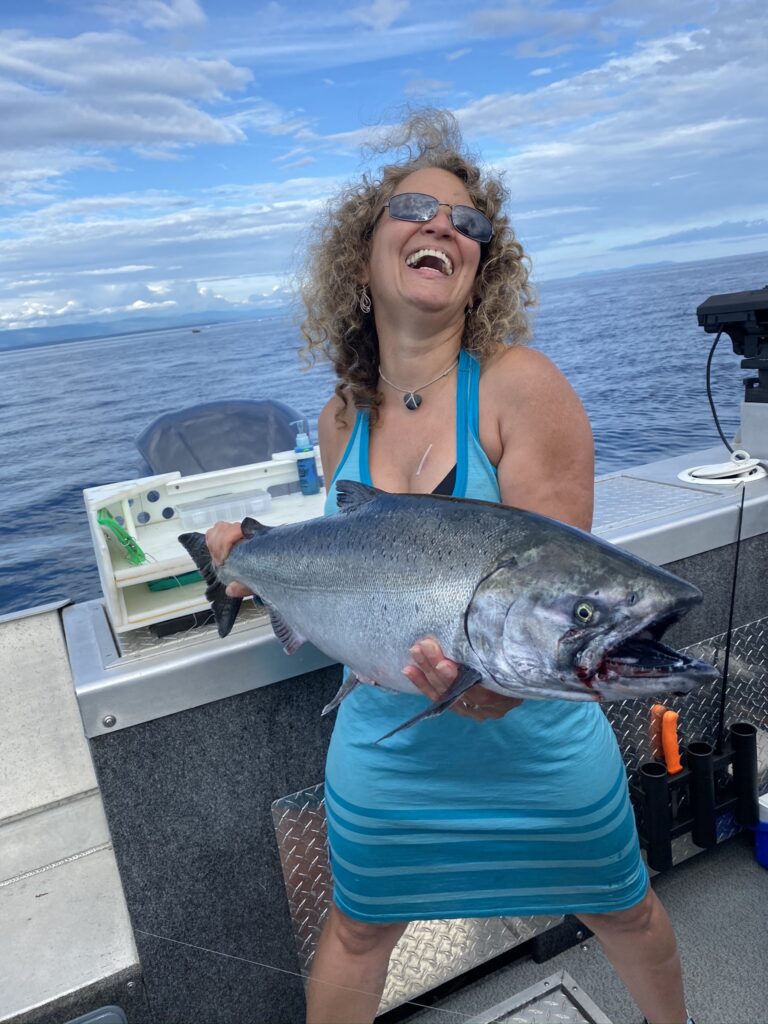 Fishing in the Campbell River area continues to be hot, with early morning bites and especially evening bites being the most productive. Salmon size is still limited to a max of 80cm however we are seeing many that are coming in close to the 14-18lb range which really are the perfect size for eating! The salmon are beautiful and chrome and super feisty making for a great fishing experience.
Pink Salmon are starting to make an appearance in the area, these scrappy little fish are plentiful and result in plenty of rod time. Hatchery coho are out there, but haven't shown up in large numbers yet.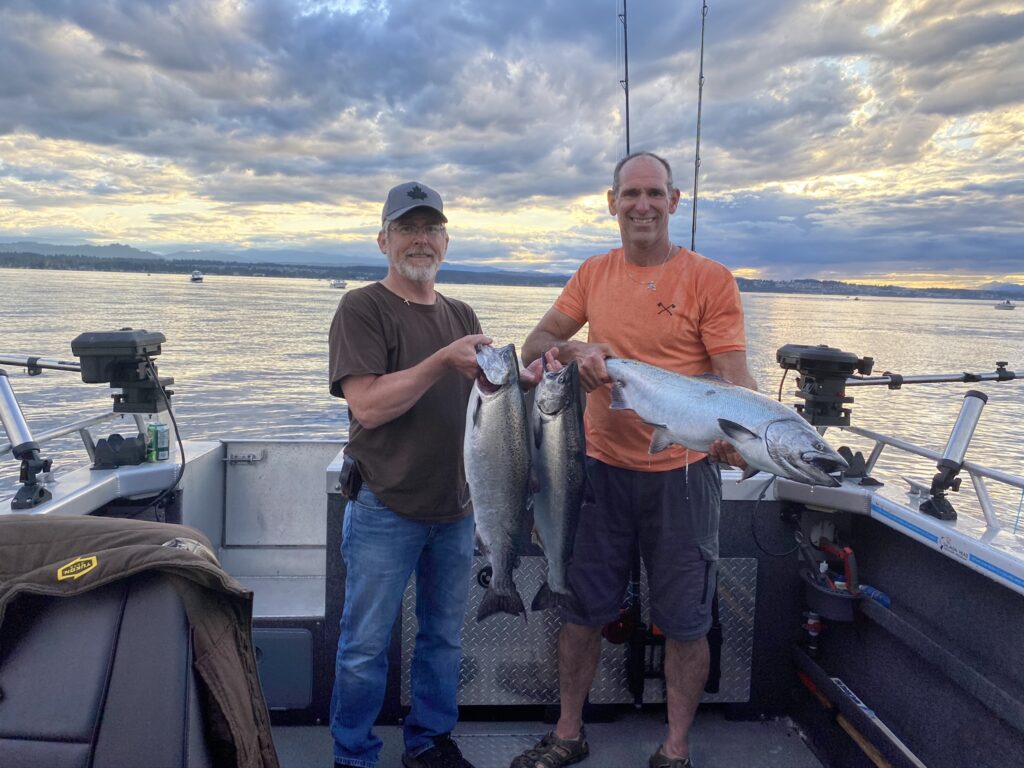 Contact us to book your fishing adventure here in beautiful Campbell River! You will not be disappointed!